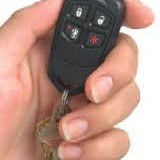 Posted on November 22, 2016 by sharigadmin in News - Home and Business Security System Information

Why do you think Batman would choose to go out at night? Well, the nasty villains at Gotham City bank use the darkness to cover their tracks, so Batman has to be right with them at night time if he intends to catch them. Apparently, in the real crime world, this also holds true. Burglars […]

No Comments. Continue Reading...